IWL 255 3G TERMINAL SETUP GUIDE
Please note this article applies to terminals with Global Payments
Plugging in the Device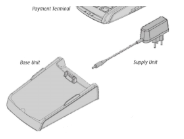 Connect the Power cable to the base and the other side to a surge protector or power box
Place the Terminal on the Base Unit to Power On


OR

Connect the Side Power cable or Car Charger accessory to the side charging port on the terminal.
Connecting your Device
Once the terminal loads to the "Global Payments screen" the 3G indicator should be Green and the signal bars should be lit with colour


If the the indicator is grey instead, please follow the following steps
Power the terminal off ( Remove from charging, press the Yellow & # keys at the same time)
Confirm SIM is inserted correctly, face up with the cut-out corner facing outwards (the middle of the device)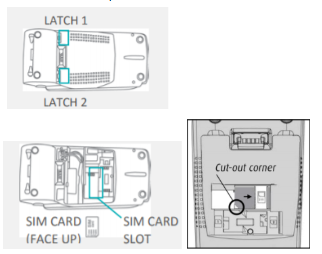 Power on the device (Press the Green Button)
Completing a Test Transaction
Performing a Key Request on your device
Press #,
Press 1 for Admin Name, Enter
Enter Admin Password (Call support for assistance), Enter
Select "8. Host Management"
Select "1. Key Exchange"
Select Yes(F1)
Terminal should display a SUCCEEDED message on the screen
Congrats! You are ready to accept payments!
Please call Paystone Support for any assistance at 1-888-900-9192