SWAPPING the PIN PAD for a VX520/VX820PP TERMINAL
Please note this article applies to terminals with Global Payments
Remove the back cover from the Terminal to gain access to the ports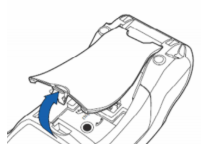 Before connecting or disconnecting the PIN PAD to the terminal please unplug the power source from the Verifone Vx520 Terminal. The terminal must be unplugged anytime the PIN PAD has to be connected or disconnected.
Remove the Pin Pad cable from the RS232 Port on the back of the terminal.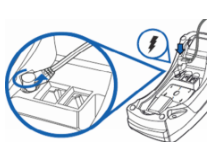 Next connect the replacement pin pads cable to the RS232 Port in the back of the terminal.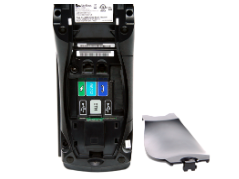 Put the power back into the terminal, place the back-cover on the device and turn the terminal over so the screen is facing upwards.
Once the terminal has loaded to the Payments screen and the pinpad says "Welcome", please Contact Paystone Support at 1 888-900-9192 for activation.
After Activation
Please perform a handshake to sync your terminal and pin pad.
Performing a Key Request on your device
Press the first purple key on the

Left (Below the Down Arrow)

Find "

Test

" in the Menu options

Select

Test

Select

Handshake

The Terminal should display an "

Approved

" Message on the screen.

Press the

Cancel

button back to the main payments screen
Congratulations! You are ready to accept payments!