How to create a campaign
This article covers how to create a Zomaron Fundraising campaign using your Zomaron Account.
To create a campaign, complete the following:
1. Log into your Zomaron Account.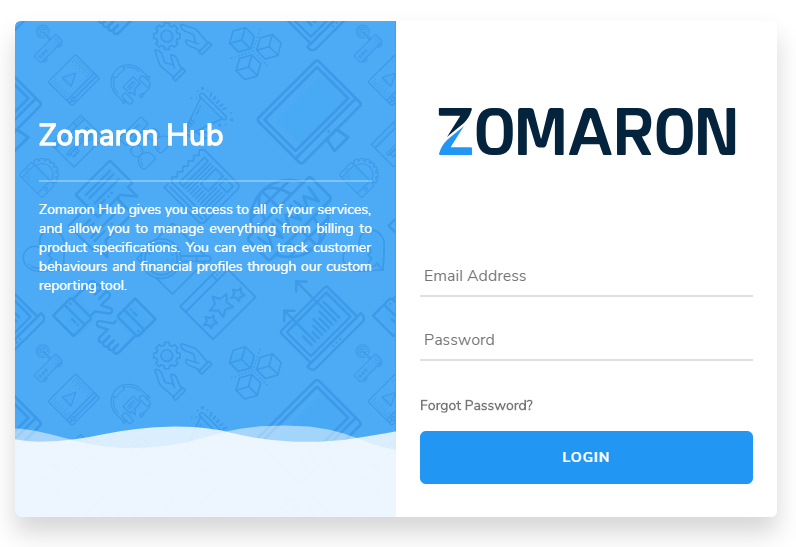 2. If you have access to more than one location, select a location that has Zomaron Fundraising in the All Locations search bar.
3. Click CAMPAIGNS.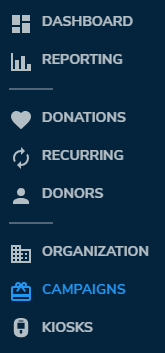 4. Click the + button.

5. Enter the appropriate information.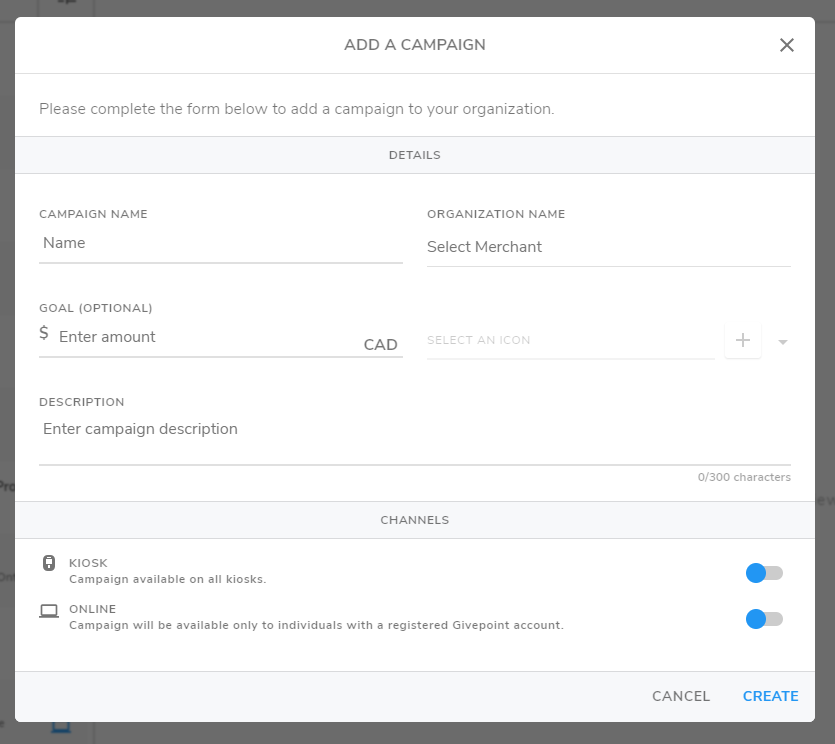 6. Click CREATE.